Seriously Sweet
Charleston
Charleston Wine and
Dessert Walking Tour
2.0 hours ​(approx.)​​
Wine and Dessert Walking Tour
Charleston's Premier Indulgance
We Are In Charleston... Sweet!​
​
The Seriously Sweet Tour and vendors cannot be held responsible for any activities or outcomes due to indulgence of alcohol before, during or after participation on the tour.
Life is short. EAT dessert first! The Seriously Sweet Tour has been created & designed for guests seeking an exceptionalyl FUN experience. We have discovered and sourced the absolute best that Charleston has to offer regarding chocolates, desserts, wines and atmosphere.​
Our first stop is a gourmet bakery at a local thriving upstart in the heart of Charleston! A gourmet doughnut and coffee to get our morning started. Oh my goodness! Meet the bakers and ask a question or two. Watch as they make their delicious goodness!
​
Next we land at Charleston's most famous gourmet cupcake shop where richness is the key ingredient. and then on to a classic cookie shop. Run by a locals, this shop is becoming a Charleston staple. Indulge in the heavenly treats that await.
On the next leg of our tour, we visit a wonderful gelato shop where you can sample a little bit of sweet Europe. Yum!
Finally, a French café where people go to become intoxicated by exquisiteness, richness, and taste. The magic arises from choosing top-quality raw ingredients. Choose and enjoy a glass of wine from one of Charleston best selections.
​
On this decadent, entertaining and highly delicious tour you will meet chefs, wine experts and the makers of some of the finest desserts & chocolates in Charleston. Sample, taste and compare various professionally selections. Create a list, as this experience becomes a journey, a starting place for your personal dessert & wine tastes.
The tour lasts approximately 2.5 hours and meets at the American Theater at 446 King Street. Due to the unique nature of this tour, there is a limit of 20 guests per tour.
​
​​
American Theater
446 King Steet
Check "How To Book" for more info.
Email or call for more tour information
843-469-4458
Please note gratuity is not included in the tour price. Our guides appreciate gratuities or TIPS when earned.
Great For Bachelorette Fun!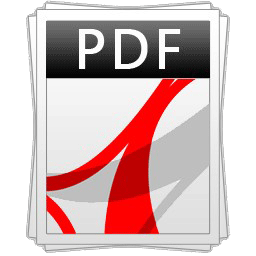 All About Charleston
Private Guided Tours of the Holy City... Charleston, SC
All About Charleston offers truly customized private guided tours of the Holy City. Expert tour management since 2004.